Discovering and Scouting the Market
We gathered a list of tools & services to help you explore and understand the HK market
Explore the Hong Kong Market
They offer : Market opportunity analysis | Go-to-market strategy | Marketing and positioning strategies
Business France, the French international business development agency, accelerates the growth of French companies in China, through personalized services allowing entrepreneurs to efficiently adjust and thrive in one of the most challenging markets in the world.
Business France Hong Kong business development experts advised over 50 tech companies in 2015. Among the success stories, participants of the French Tech Tour China such as Fifty Five or Linkbynet have set up an office in Hong Kong.
Meet French Communities based in HK
They offer : Business networking | Tailored intro | Perks programs | Events
Uniting more than 1000 members, the French Chamber of Commerce is the main forum in Hong Kong for French and International business leaders to meet and discuss common interests.
+100 events organized throughout the year.
French Founders is the first premium and exclusive french speaking business network for CEOs, founders, entrepreneurs, ... abroad.
BTN is a entrepreneurs network created in Hong Kong which provides a nurturing environment for business owners based on professional referrals.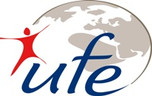 Union des Français de l'Etranger (UFE) is a French organisation which was founded in 1927 to represent French abroad. It has branches in more than 100 countries and is present in all major world cities. The association is very active amongst the French community in Hong Kong where it organises monthly networking events and conferences.
Understand the Local Tech Ecosystem
with : Primary Data | Startup Ecosystem Toolbox | Blogs / Medias

Startup Ecosystem Toolbox
Introduction to Hong Kong startup and tech scene